Seeing Joe's
U.S.S. Liberty
cast images up in the photomanipulation area led me to whip up a couple of similar pictures for the
STAR TREK: CITADEL
shared-universe idea a few of us have been kicking around, continuing the TOTMM story "Size Matters".
Here are the first two: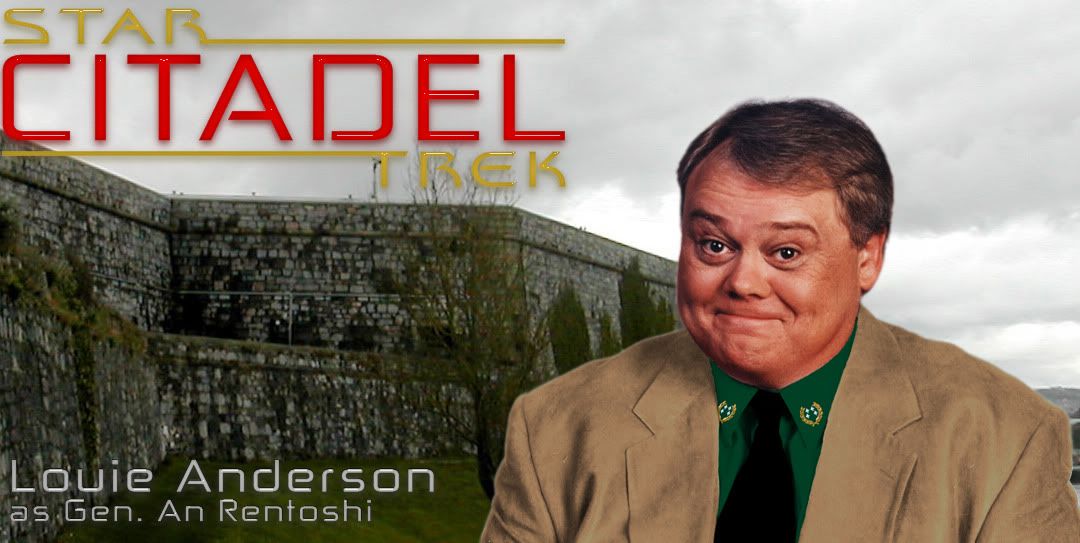 Obviously, as the commander of FOB/DS/Starbase Gwalior, he'll figure prominently.
I envision Richards as a more spit-and-polish type of Starfleet officer than those who transferred from the
Marshal Martz
. Thus, he and Wilcox will rarely see eye to eye...
So who should we cast for Wilcox? And who else should we add to the cast? Someone mentioned John Goodman... and we need the captains and department heads of the several ships based there, not to mention the team from the SCE...
Thoughts welcome. Hopefully, if enough want to participate (and all are welcome), we can get another sub-forum set up.